Arrowhead Primary School Supply Lists 2011-2012
Specific teachers may require additional supplies.
Please replace supplies when lost or consumed.
You may bring your supplies to Open House.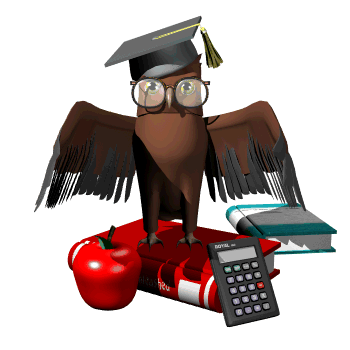 1 set of headphones for use in the computer lab (plastic bag, name, room number)
1 backpack - The backpack needs to be big enough to hold a notebook, library books, and
folders. (No wheels)
1 box of 24 Crayola crayons
6 glue sticks (no gels)
1 One inch 3 ring HARD COVER notebook
1 package of 3 ring sheet protectors (40 or more) – Please place in notebook
2 pack large pink eraser
Fiskars Scissors
2 pack black dry erase markers
Girls: 1 package of facial tissues
Boys:

1 box of wet wipes OR 1 package of Crayola Washable Markers
---



1st GRADE SUPPLY LIST



1 set of headphones for use in the computer lab (plastic bag, name, room number)
2 boxes of 24 count crayons
1 4 oz. White Elmer's School Glue
1 pair scissors (blunt edge) Fiskars recommended
12 #2 pencils with erasers (SHARPENED PLEASE) Ticonderoga recommended
Plastic school box (small 5 x 8)
Book Bag (preferably without wheels)
Large pink eraser
1 horizontal pocket folder
70 sheets, wide ruled, spiral notebook
1 3-ring binder, heavy duty hard cover (1 inch)
1 box (20-30 in each box) clear plastic sheet protectors for three ring binders
3 box of facial tissues


Student's last name:
A - F

1 box baby wipes (No Clorox)
G - L

1 box pint or quart size Ziploc bags
M - R

1 package brown paper bags
S - Z

1 roll paper towels
---
2nd GRADE SUPPLY LIST
1 set of headphones for use in the computer lab (plastic bag, name, room number)
Water bottle, sports type with pop-up top only
24 count crayons
1 pair (pointed Fiskars, preferred) Student scissors
School box – 5 x 8 only please
2 Pocket folder with fasteners (horizontal pockets) YELLOW & BLUE PLEASE
Book bag – No wheels please, must fit into a 5" wide locker
8-10 pack Magic markers, washable
2 - Yellow highlighters
1 - 70 page notebook, wide ruled only!
1 – 1 inch wide 3-ring binder
ITEMS TO BE SHARED (NO NAMES PLEASE):
#2 plain yellow pencils, 30 - 40 SHARPENED PLEASE!
2 or more boxes Facial tissue
1 bottle medium size or larger Purell
1 container of antibacterial wipes
2 - BLACK dry erase markers
2 – 3 Glue sticks
1 bottle Elmers Glue
2 – Colored gel pens (NO blue or black)
Boys

- 1 box - Small baggies, zipper style


Boys

- 1 package of Pink erasers


Girls

- 1 box - Gallon baggies, zipper style


Girls

- 1 container - Baby Wipes (NO Clorox)


Mrs. Draper only: 2 Red pens Only. NO Gel Pens.




---
3rd GRADE SUPPLY LIST
Book bag MUST BE ABLE TO FIT IN a 10 inch locker
1 set of headphones for use in the computer lab (plastic bag, name, room number)
Crayons
Markers
Colored Pencils
2 red or green grading pens
2 dry erase markers (NOT MRS. STILES CLASS)
Zipper Pouch for supplies
2 ea color pocket folders (green, red, purple, yellow)
2 spiral notebooks (NOT MS. CUTILLO CLASS)
1 pair of sharp scissors
1 bottle of Glue and 1 Glue Stick
1 large eraser
1 package of pencil top erasers
20 sharp pencils
1 small pencil sharpener (should be able to contain the shavings)
1 highlighter
2 boxes of facial tissue
---
4th GRADE SUPPLY LIST
Book bag MUST BE ABLE TO FIT IN a 10 inch locker
NO TRAPPER KEEPERS OR ORGANIZERS
1 set of headphones for use in the computer lab (plastic bag, name, room number)
Notebook paper - 3/8" wide-lined (Loose Leaf Only)
1 fine point black sharpie, flair or marker
2 packages #2 pencils with erasers – SHARPENED PLEASE
1 box of crayons (16-24 colors)
1 package erasable ball point pens – blue or black ink
2 No or Low odor dry erase board markers
1 package 6 or 8 assorted markers
1 small pencil sharpener (should be able to contain the shavings)
Scissors (pointed Fiskars preferred)
Glue (Elmer's School Glue)
Metric / Inch Ruler
4 heavy duty pocket folders
4 book covers (Homemade or commercial – No adhesive)
*NON-STICKY BOOK COVERS
2 boxes of facial tissues
Student's last name:
A - F

1 box baby wipes (No Clorox)
G - L

1 box quart size Ziploc bags
M - R

1 package 100 napkins
S - Z

1 bottle Purell